Press
Block.one Opens U.S. Operations Headquarters in Washington, D.C. Metro Area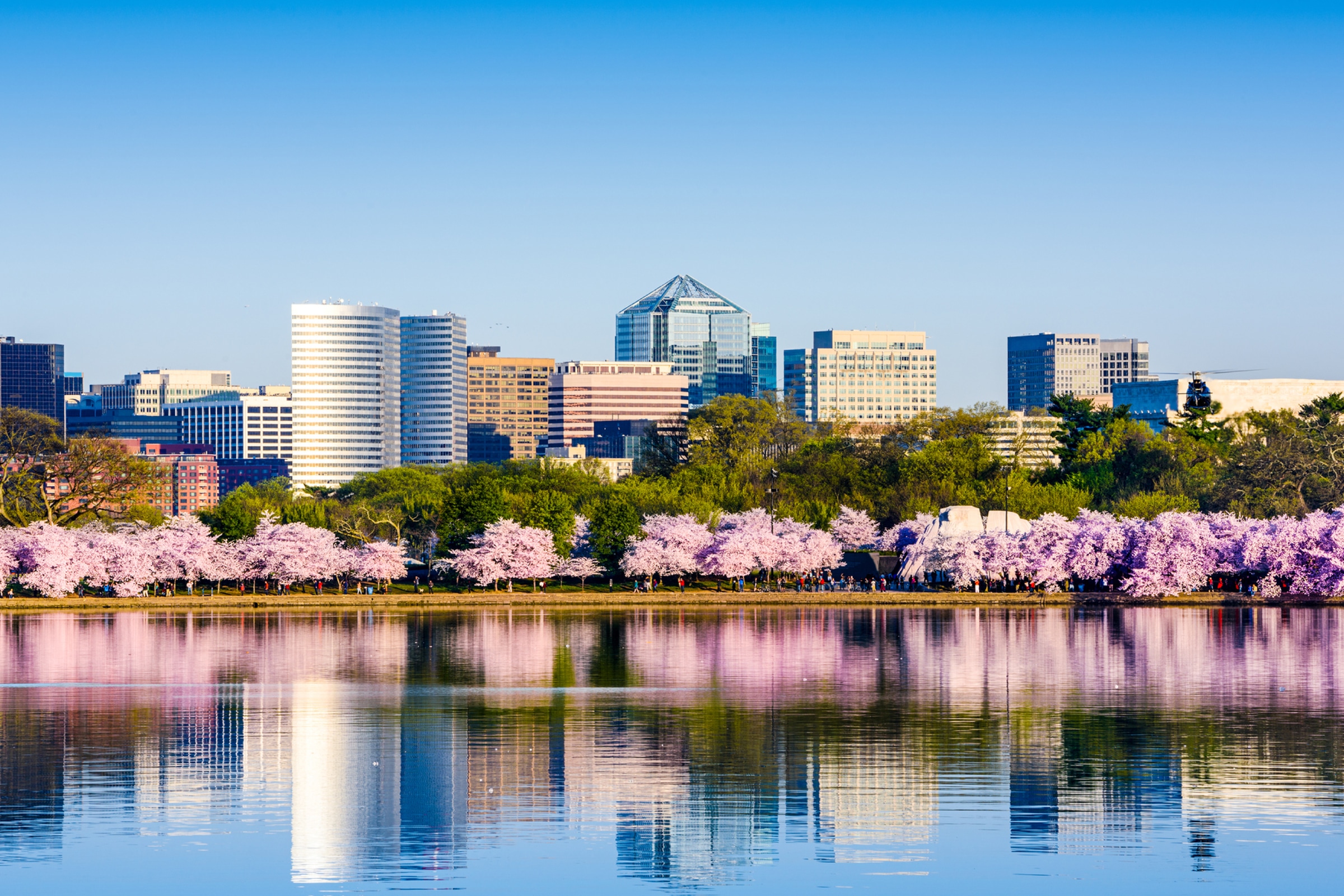 Newest hub expands global presence, grows high-skilled tech workforce
ARLINGTON, Va., September 23, 2019 – Block.one LLC announced today that its U.S. operations are opening its headquarters in Arlington, Virginia, located in the Washington, D.C. metropolitan region, its fourth global site.

The publisher of high-performance blockchain software EOSIO will add additional roles in engineering and IT, cybersecurity, product development and marketing in the new office in Arlington, Virginia, which underscores the company's continued expansion of its presence and high skill job creation in the U.S.

"We are excited to be setting up Arlington, Virginia as our U.S. headquarters. The region boasts a rich combination of security, engineering, and IT skills that we seek, and its proximity to the nation's capital positions us close to the policy innovation around digital assets and distributed ledger technology in the U.S," said Block.one CEO Brendan Blumer. "This expansion opens up important new avenues of talent expansions for us at a time when there is rapidly increasing demand for blockchain-based technologies."

As previously announced by Virginia Governor Ralph Northam, Block.one is committed to creating 170 high-skills jobs in Arlington over the next three years. Block.one employs more than 80 engineering and research and development workers in Blacksburg, Virginia, which will remain a significant innovation hub for the company.

According to Cyberstates 2019 report, Virginia is ranked second in the nation with the highest concentration of tech workers, accounting for 10.7% of the Commonwealth's overall employment base, while generating $62.7 billion in direct contribution into Virginia's economy.
Blockchain spending is forecasted to grow at a robust pace from 2018-2022, with a five-year compound annual growth rate of 76%, according to IDC in its 2019 report. Total spending globally is expected to reach $12.4 billion by 2022, led by the financial sector followed by the manufacturing and resources sector.

Block.one also continues to scale its offices in Hong Kong, Los Angeles, and Blacksburg, Virginia.

About Block.one
The headquarters will be a branch of Block.one LLC, a member of the Block.one group. Block.one is a software engineering company specializing in high performance blockchain software. In 2018, it published EOSIO, a free, open-source protocol designed to bring speed, scalability, and ease of use to the secure and transparent fundamentals of distributed databases. Block.one's venture capital arm, EOS VC, invests in companies, projects, and developers around the world leveraging EOSIO technology. For more information, visit www.b1.com.
Contact
media@block.one

Disclaimer:
Block.one is a software company that is producing the EOSIO software as a free, open-source protocol. This software may, among other things, enable those who deploy it to launch a blockchain, or decentralized applications with various features. For more information, please visit https://github.com/eosio. Block.one does not provide financial support to anyone seeking to become a block producer on any version of the EOSIO platform that may be adopted or implemented.
Block.one will not be launching any of the initial public blockchains based on the EOSIO software. It will be the sole responsibility of third parties, the community, and/or those who wish to become block producers, to adopt and implement EOSIO in the manner they choose, with the features they choose, and/or providing the services they choose. Block.one does not guarantee that anyone will adopt or implement such features, or provide such services, or that the EOSIO software will be adopted and implemented in any way.
Block.one does not endorse any third party or its products or services, even if they are mentioned herein. Block.one is not responsible for any linked content.
Please note that the statements herein are an expression of Block.one's vision, not a guarantee of anything. While we will try to make that vision come true, all aspects of it are subject to change in all respects at Block.one's sole discretion. We call these "forward looking statements", which includes statements in this document, other than statements of historical facts, such as statements regarding Block.one's business strategy, plans, prospects, developments and objectives. These statements are only predictions and reflect Block.one's current beliefs and expectations with respect to future events; they are based on assumptions and are subject to risk, uncertainties and change at any time.
We operate in a rapidly changing environment. New risks emerge from time to time. Given these risks and uncertainties, you are cautioned not to rely on these forward-looking statements. Actual results, performance or events may differ materially from what is predicted in the forward-looking statements. Some of the factors that could cause actual results, performance or events to differ materially from the forward-looking statements include, without limitation: market volatility; continued availability of capital, financing and personnel; product acceptance; the commercial success of any new products or technologies; competition; government regulation and laws; and general economic, market or business conditions.
All statements are valid only as of the date of first posting and Block.one is under no obligation to, and expressly disclaims any obligation to, update or alter any statements, whether as a result of new information, subsequent events or otherwise. Nothing herein constitutes technological, financial, investment, legal or other advice, either in general or with regard to any particular situation or implementation. Please consult with experts in appropriate areas before implementing or utilizing anything contained in this document.
The ideas and information expressed herein are solely those of the author and do not necessarily reflect the positions, views or advice of Block.one or any other employee of Block.one.