Press
Block.one to Begin Voting for EOS Public Blockchain Upgrades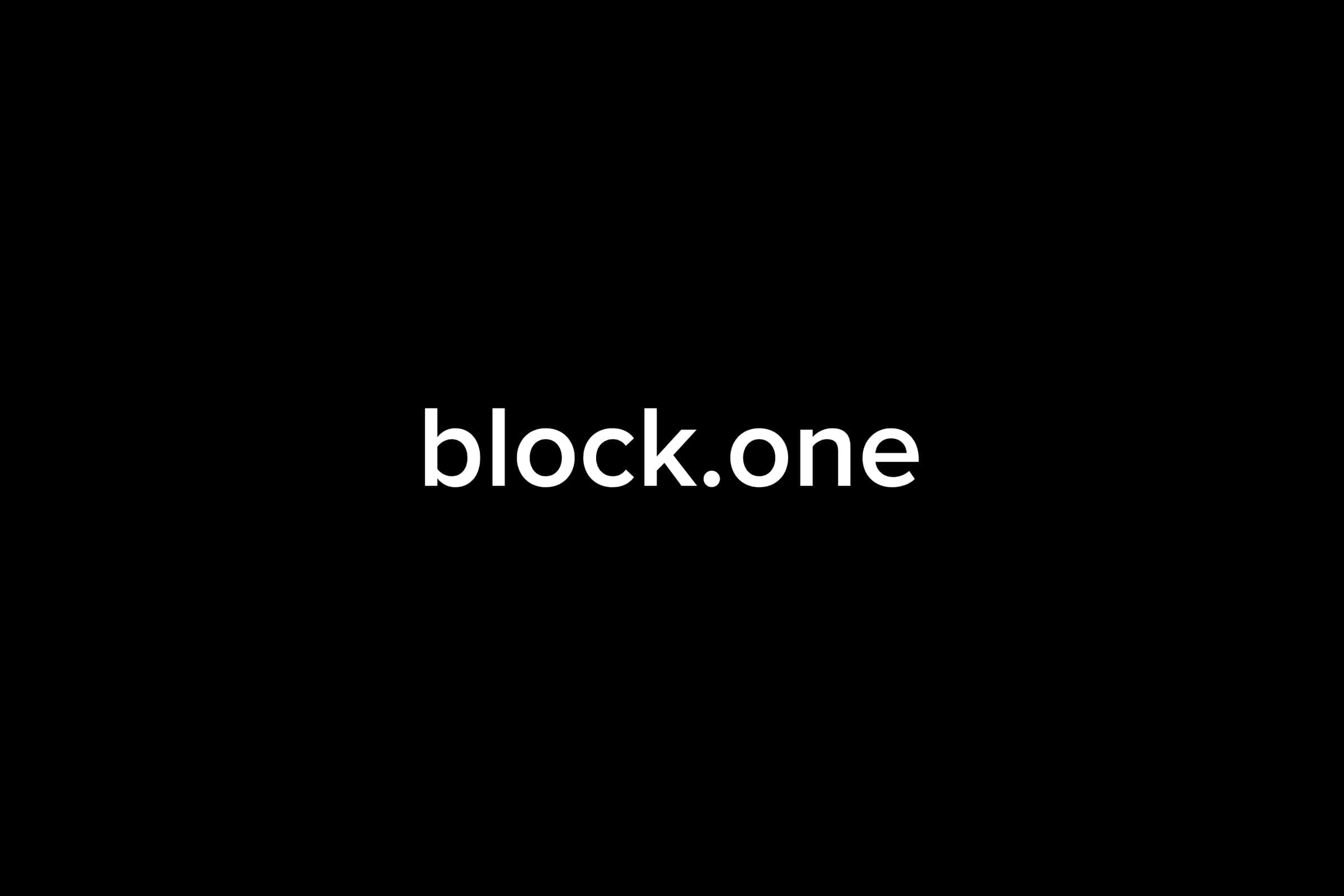 EOS Community,
Over the last year and a half, we've seen the emergence of many public and private blockchains leveraging Block.one's EOSIO software, an MIT-licensed open source blockchain protocol published for free and unrestricted use. With the introduction of unprecedented speed, scalability, and cost efficiency, EOSIO has been adopted by governments, enterprises, and entrepreneurs around the world as the software of choice for high performance distributed database architecture.
Notably, the EOS public blockchain, launched and operated by 21 elected block producers, has emerged as the largest public high performance smart contract network in the world. Today, it is able to perform more than 5,000 actions per second and accounts for the majority of leading public blockchain activity globally. It boasts half-second block times, and does not require users to pay transaction fees to engage with its hosted applications. All of these metrics represent transformative upgrades to pre-existing solutions, and continue to lead industry competition.
Improving upon Proof of Work blockchains, which are often governed and controlled by a small number of mining organizations and can be environmentally abrasive with high electricity requirements, EOS block producers are elected by millions of accounts around the world, can be changed at anytime by the voting majority, and offer the highest performance output with minimal energy requirements. This makes EOS an incredibly aligned and efficient public network, and links token holder interest to network governance more directly than ever before.
As the EOSIO software continues to improve through new releases and technological advancements, so does the opportunity for the sophistication of EOS governance to better align and optimize network capability, geographical distribution, and security.
As a small, but significant EOS token holder and an anticipated user of the EOS public blockchain, Block.one holds less than 9.5% of the total circulating EOS tokens; this number continues to decline as new tokens are created through inflation and are used to reward elected block producers that run and operate the network.
Since June of 2017, Block.one has observed the network operation and governance of many public blockchains throughout the world, with the objective of understanding and learning how to maximize performance, alignment, and reliability. We now feel ready to begin playing our proportional role, with the focus of continuing to support healthy upgrades of the EOS network to achieve iterative improvements of these objectives, and those highlighted by regulators throughout the world as optimal for maximum decentralization.
Block.one will participate publicly in the conversation and share and comment on ideas and proposals that we believe positively improve the governance, performance, and overall competitiveness of the EOS network. Our goal is to highlight improvements and features that we believe uphold the integrity of the network and push these metrics to new heights. Ultimately, we will begin participating in block producer voting to more actively join other EOS token holders in ensuring the EOS network remains as healthy and revolutionary as ever.
We call on all of those looking to contribute beneficial ideas for public consideration to use the hashtag #EOSGOV on social media to engage the public with thoughts and ideas on best practices for EOS public blockchain governance, so that voters throughout the world can be afforded different ideas and proposals to iterate and evolve the EOS network.
The power of open source collaboration is core to the identity and mission of Block.one, and the passion for progress that resonates from every corner of the EOSIO community continues to exceed our expectations, fuel our efforts, and inspire our teams. We are excited for this milestone marked by joining the EOS community in more actively furthering the iterative advancement of public blockchain development, and look forward to continuing to work together to push the boundaries of distributed innovation.
Block.one
Contact:
Important Note: All material is provided subject to this important notice and you must familiarize yourself with its terms. The notice contains important information, limitations, and restrictions relating to our software, publications, trademarks, third-party resources and forward-looking statements. By accessing any of our material, you accept and agree to the terms of the notice.