Press
Block.one's EOS Global Hackathon Grand Finale Week Kicks Off in Cape Town
Top prize of US$500,000 to be awarded to winner
19 finalists from across the globe to compete
Three African teams among finalists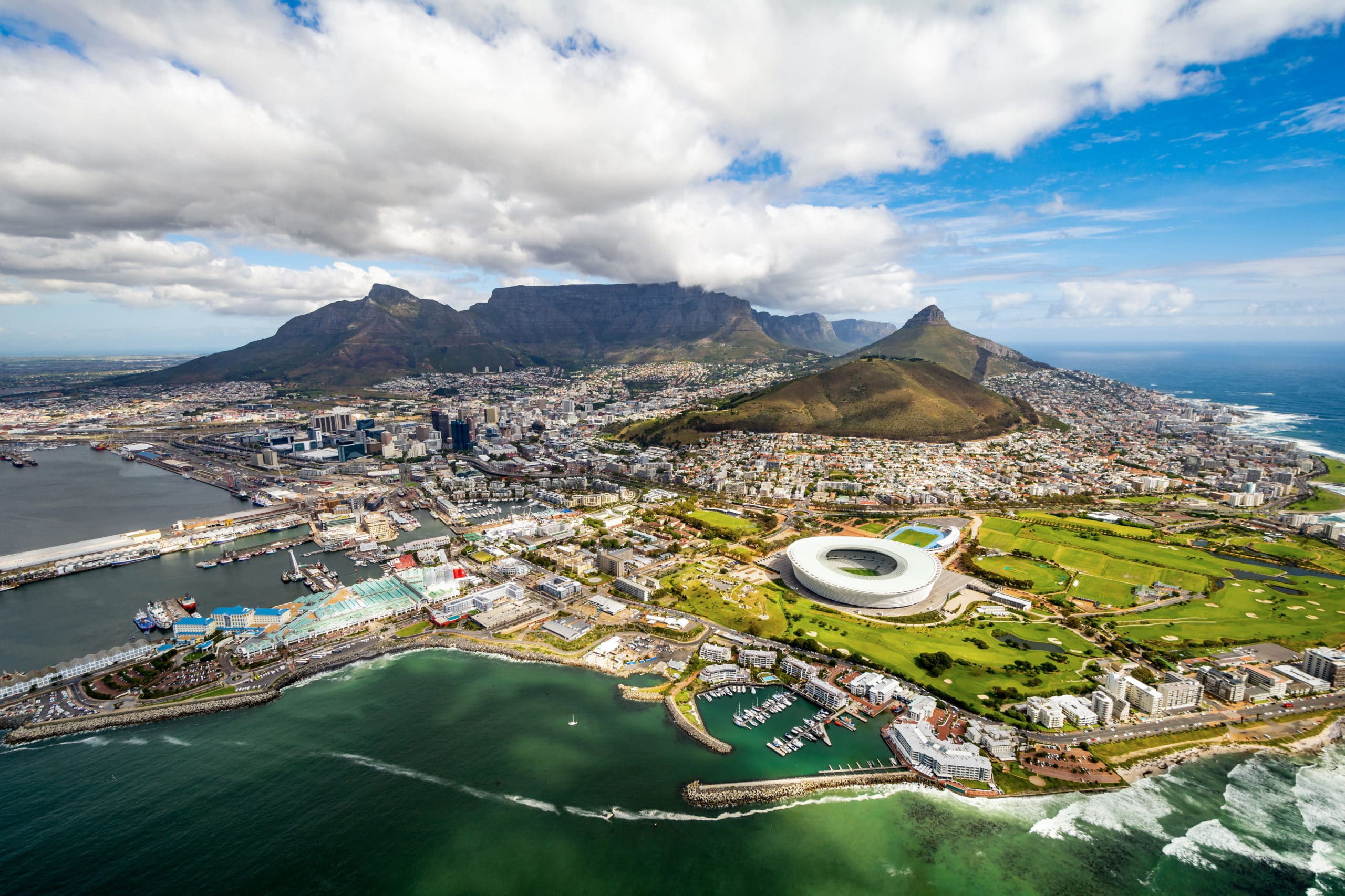 Cape Town, 3 December, 2018 – Block.one, publisher of the ground-breaking EOSIO blockchain protocol, kicked off the Grand Finale of its EOS Global Hackathon series in Cape Town this week, with its EOS Venture Capital (EOS VC) business unit set to award US$500,000 to one winning team on December 7.

The Cape Town event is the finale of the EOS Global Hackathon series, which has been held in five continents around the world this year, and has involved a total of 1,724 participants. Following the final event, EOS VC will have awarded US$1.5 million in prize money in the series.
A total of 19 teams from the previous EOS hackathons will be competing this week, with three African teams – all from Kenya – joining as finalists from the Block.one Africa virtual hackathon held last month.
The Grand Finale involves an Incubation Week, an intensive seven-day program in which finalists attend expert talks and sessions to learn more about important business and blockchain topics.

Each day of the Incubation Week has a theme:
Day 1 – Business Review
Day 2 – Customer Insight
Day 3 – Blockchain / Token
Day 4 – Success Metrics
Day 6 – Investor Relations
Day 7 – Demo Day and Awards Ceremony
Specific session topics include: know your customer, token ecosystems, financial modeling, and investor strategy, among others. Participants will also receive daily coaching and feedback from Block.one mentors on product development and how to formulate investment pitches.
The event will culminate in a Demo Day where finalists will showcase blockchain-based applications they have been working on and compete for the grand prize.
A panel of international judges, including global technology and blockchain leaders, will select the winner.
The winning project will be chosen based on the following criteria: whether it has a sustainable business model that can grow with outside investment; if it has a market large enough to succeed; the feasibility of its use as a scalable blockchain business; the quality of the presentation pitch and demo and its real-world application and the ability to solve an existing problem.
"We believe blockchain will redefine the Internet and society," said Block.one President Rob Jesudason. "EOSIO will ease the path to adoption of blockchain technology by creating a system that makes doing business more safe, secure and transparent. The potential to change existing centralized models of commerce and communication is exponential."

List of finale judges
Rob Jesudason, Block.one President
Dan Larimer, Block.one Chief Technology Officer
Nichole Yembra, CFO of Venture Garden Group
Mark Levitt, CEO of Trixta, Former Co-Founder of Gyft.com
Chris Folayan, CEO and Founder of Mall for Africa
Alan Cloete, Former CEO of Deutche Bank Asia
Titi Odunfa Adeoye, Founder and Managing Director of Sankore Investments
James Hedley, Founder and Director of Quicket
Ahead of the Demo Day and awards ceremony on December 7, finalists will also have the opportunity on December 6 to participate in a Block.one-sponsored off-site tree planting exercise.

The tree-planting is part of Block.one's commitment to the environment and is in-keeping with its approach to the development of the EOSIO blockchain protocol, which is also more energy-efficient than other blockchains, due to its use of the Delegated Proof of Stake (DPoS) consensus mechanism and the absence of digital token mining on the blockchain.
The teams competing in the finale are:
Africa virtual
Africonnect – A peer-to-peer blockchain platform that allows SMEs to merge into larger entities
B-TAX – Project to build a new financial ecosystem that aims to eliminate corruption by guaranteeing greater transparency in the tax system using blockchain
Ubuntu Energy Ledger – A decentralized energy data trading platform that allows small and surplus African solar energy producers to contribute to the grid
San Francisco
NouGit – Bounty-based decentralized version of a git repo, a system for tracking and co-ordinating changes to source-code in files and software
Pollinate – A blockchain last-mile package delivery system with a built-in reward mechanism
Six Degrees – Reward-based program through which people can leverage personal and professional connections to refer candidates for jobs
EOS EBT Food Stamps – Decentralized energy exchange that lowers energy costs and allows individuals on food stamps to use them to shop online
London
EOShield – An application that can protect consumers from malware through a blockchain-based verification and blacklisting process
Chestnut – A project that creates "smart" EOS accounts, and protects users from mistakes or malicious attacks
On The Block – A blockchain application that simplifies credit-checks by removing third-parties
Geneos – Blockchain project that aims to incentivize individuals to donate genomics data in a secure, anonymized way to further research into Alzheimer's disease
Sydney
SmartPress – An application on EOSIO that allows users to build and deploy smart contracts without writing code
TrueOrigin – Blockchain application that decentralizes agriculture data to ensure ethical and sustainable practices in supply chain
TokenTree – Gamified app designed to empower Millennials to be more engaged in the fight against deforestation in Australia by nurturing and tracking tree life cycles
Jarmbi – An EOSIO game that aims to help protect endangered animals through incentives
Hong Kong
IDPASS – A decentralized blockchain self-sovereign identity solution stored on a hardware card that utilizes retina scans
BlockFlare – Crowd-sourced, decentralized anti-DDoS platform that guarantees DDoS mitigation through a novel protocol based off of proof-of-work and Tor routing
Ducatur – A project to build the first decentralized exchange that supports both EOS and Ether, and with the speed of Binance
Smart City Steroids – A project to create transparency and accountability in public tender systems in smart cities in India
Contact
Important Note: All material is provided subject to this important notice and you must familiarize yourself with its terms. The notice contains important information, limitations, and restrictions relating to our software, publications, trademarks, third-party resources and forward-looking statements. By accessing any of our material, you accept and agree to the terms of the notice.