Press
How EOSIO is Fulfilling Blockchain's Promise on Social and Environmental Sustainability
Since its inception, Block.one has focused on giving the world what it needs from blockchain technology: in particular, transaction speeds and scalability. It has also been conscious, however, of a third imperative in the race to deliver on blockchain's promise: namely a product that is environmentally sustainable.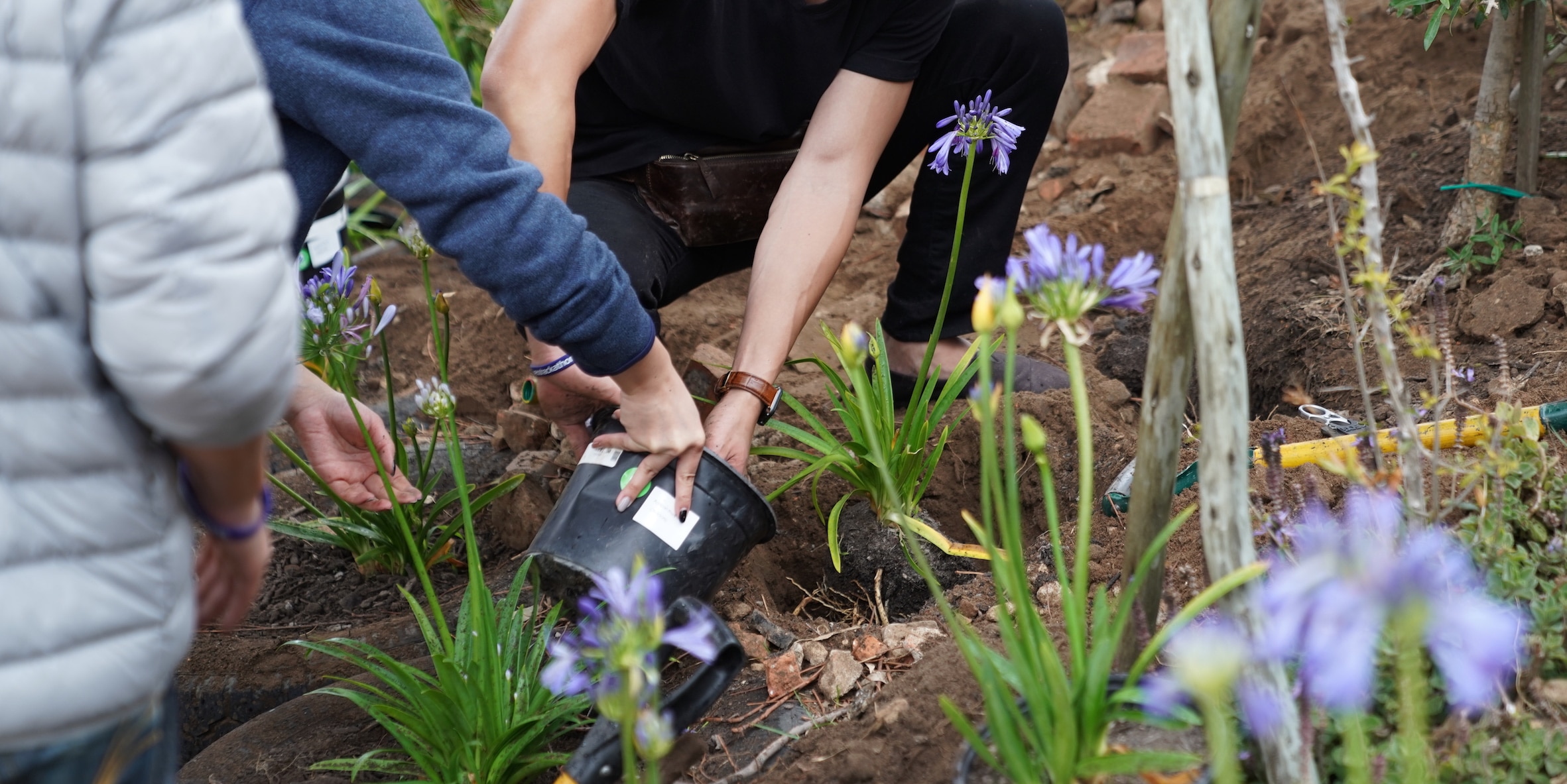 Since its inception, Block.one has focused on giving the world what it needs from blockchain technology: in particular, transaction speeds that can accommodate large volumes of throughput; and scalability, or the means to support large-scale operations that grow and evolve over time. It has also been conscious, however, of a third imperative in the race to deliver on blockchain's promise: namely a product that is environmentally sustainable.

Media coverage of the blockchain and cryptocurrency sector is often quick to highlight the huge levels of energy consumption involved in producing, or "mining" some cryptocurrencies. It is right to do so. What is all too often missed out, however, is that there are alternatives. In particular, EOSIO – the open-source protocol developed and published by Block.one's engineers – offers an infinitely more efficient way to run a blockchain, and one that consumes a tiny fraction of the energy.

The Proof-of-Work (PoW) consensus mechanism deployed by the Bitcoin network (and others, including Ethereum) to maintain its shared ledger and add new blocks, is hugely wasteful of computing processing power and electricity. It involves a vast army of nodes on the network competing to solve a mathematical puzzle and "mine" tokens.
By comparison, the Delegated Proof-of-Stake (DPoS) mechanism that is used in EOSIO (and some other blockchain ventures), involves delegating this work to a body of 21 "block producers", nodes who maintain the network and are rewarded for doing so but who may be substituted, through a voting process, for "standby" candidates.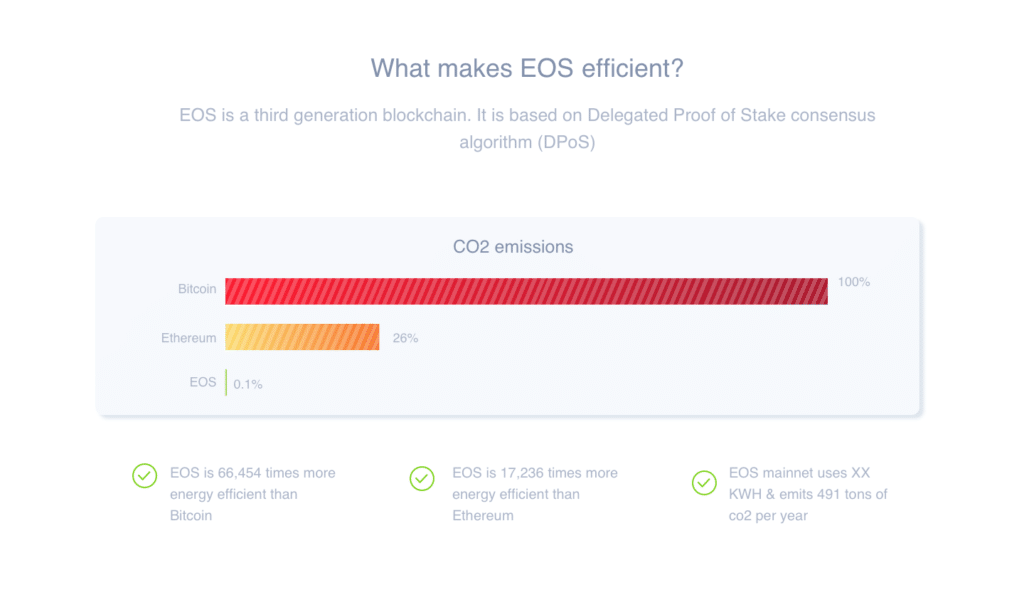 Not only has EOSIO demonstrated lightning-fast speeds – 3,996 transactions per second and counting, compared to around 15 per second on Bitcoin and Ethereum – but DPoS allows it to operate in a much more eco-friendly manner. According to calculations done by the "social enterprise block producer candidate" Genereos and based off peer-reviewed research by Digiconomist that can be accessed here and here, DPoS is 66,454 times more energy-efficient than Bitcoin, and 17,236 times more energy-efficient than Ethereum.

What's more, over the last several months, efforts have been afoot to neutralize even these lower-level emissions. Led by EOS Authority, a prominent block producer, the EOS community has been working in partnership with climate and sustainable development experts from ClimateCare to first of all calculate the CO2 emissions produced by the EOS public blockchain servers, and secondly to offset those emissions, with ClimateCare, through clean-energy and safe-water projects.

The result is that the network – a community undertaking that is operated and governed independently of Block.one – can now lay claim to being the world's first blockchain with carbon neutral servers.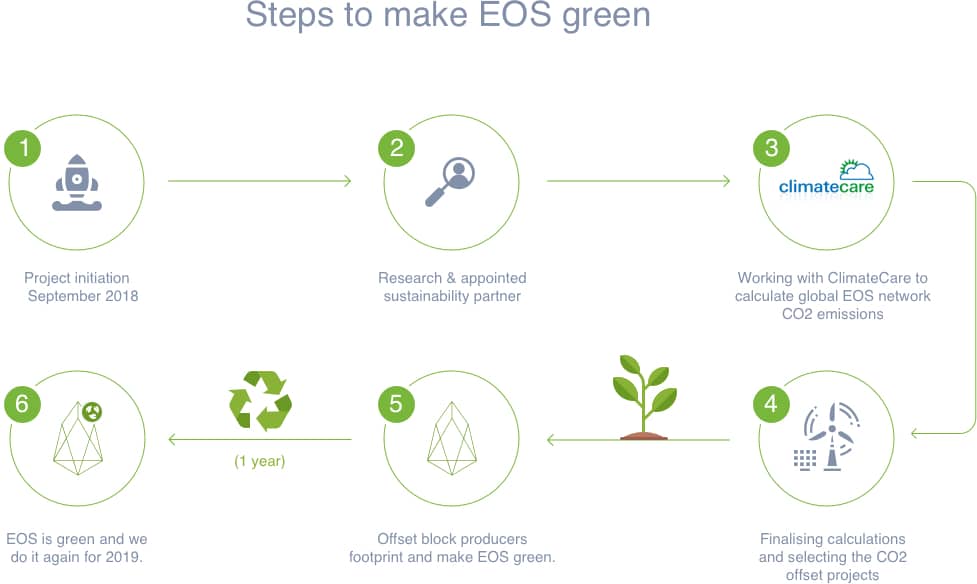 A ClimateCare spokesperson told Block.one: "We're delighted that EOS Authority has recognized the climate impacts of the technology sector and taken this positive step forward to compensate for their emissions. We hope that their actions will encourage others in the sector to follow their lead."

The action taken by the community in a sense epitomizes the ethos of social responsibility that underpins EOSIO, an ethos that is also fundamental to Block.one's mission and has manifested itself through the EOS community in several other notable ways.

For example, at the Sydney leg of the recently-concluded EOS Global Hackathon series, in August, the "challenge" laid down to hackers asked them to create an app "that will empower the public to play a role in sustaining natural environments for the future."

The winners of that event included Smartpress, a duo aiming to help researchers build smart contracts for monitoring environmental variables without having to know code; Tokentree, a team building a gamified app to incentivize individuals to take action against deforestation; and True Origins, whose solution will allow consumers to verify the provenance of goods.

In Cape Town, in early December, these teams joined winners from other events in the series for a Grand Finale week, and one of the most striking features about the 18 finalists was that so many of their projects involved an unmistakable social impact dimension.

Vital Sounouvou, who along with his associates is developing Ubuntu Energy Ledger, a Kenya-based platform aiming to connect investors in solar energy with real solar plant providers and consumers, told Block.one he believes environmental and social sustainability are key to blockchain's value proposition.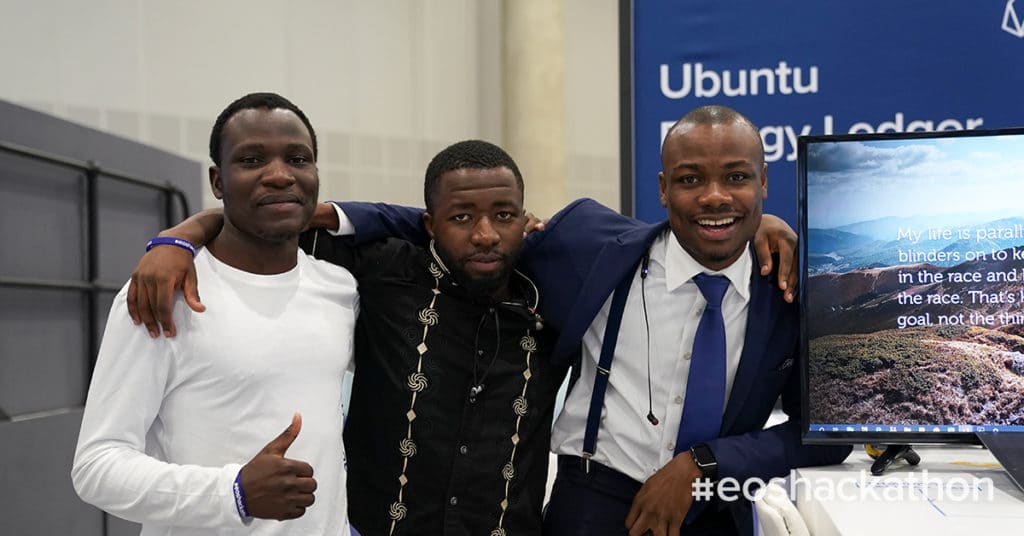 "As blockchain developers, we have a chance to create solutions that have a real social impact, partly because the technology itself allows new levels of trust between different parties," he said.
Other EOS finalists whose efforts were focused on addressing intractable human problems included EOS EBT Food Stamps, whose app would allow individuals on food stamps in the US to use them to buy from online retailers; Smart City Steroids, whose aim is to create transparency and accountability in public tender systems in India; and the ultimate winners, GeneOS, whose project incentivizes individuals to donate genomics data in a secure, anonymized way to further research into disease.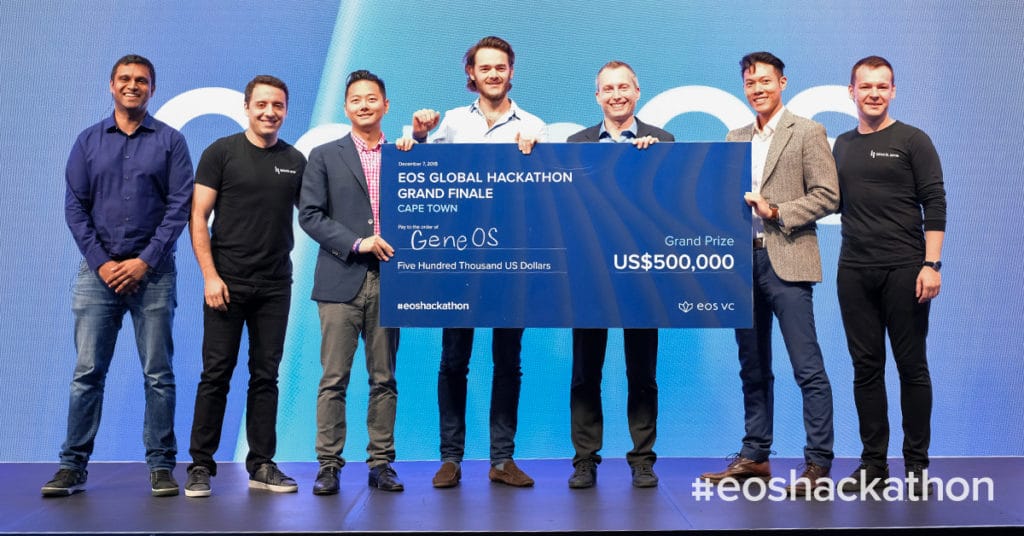 Speaking in Cape Town, Dr Jane Thomason, CEO of Blockchain Quantum Impact and an ally of Block.one in its advocacy of blockchain as an environmental and socio-economic game-changer, said: "At its core, blockchain originated as a social movement by people who were dissatisfied with governments and banks following the global financial crisis. Many developers I meet and interact with want to change the world and make it a better place. The technology enables us to connect the bottom billion unbanked to the global economy, to provide digital identity to stateless people, to make micro grid solar power ubiquitous, and through smart contracts, to bring direct benefits to women and girls."

In-keeping with this impetus, while in Cape Town Block.one organized a tree-planting and knowledge exchange visit to a local primary school to learn about local conservation and resource management issues.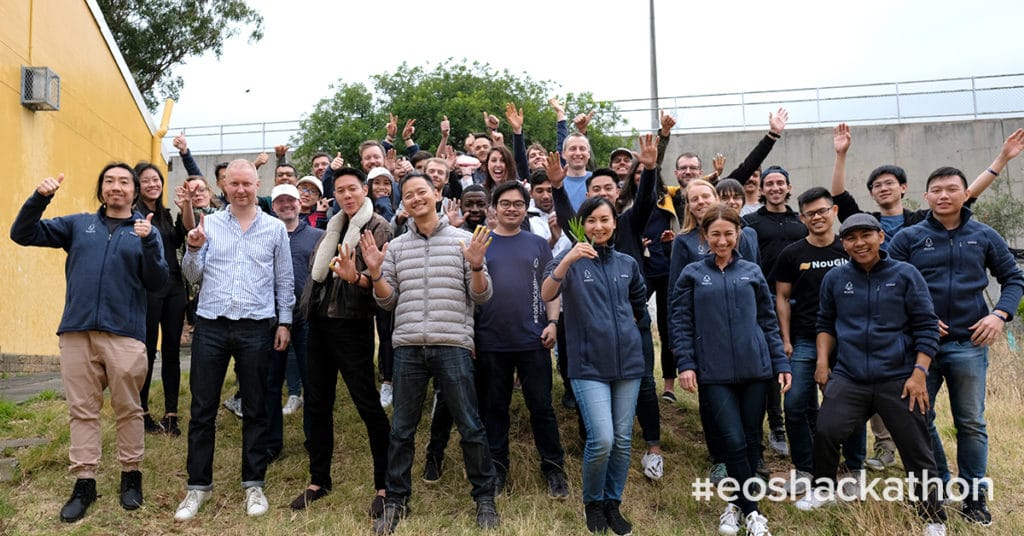 The school is one of 15 in the Cape Flats that works with Greenpop, a local environmental non-profit organization, on an urban greening and environmental education program called 'Fynbos for the Future.'

As well as providing an opportunity to take a breather from coding and engage with the local community, the visit reinforced the devotion to environmental sustainability that seems to permeate advocates of the EOSIO blockchain and supporters of the DPoS consensus mechanism.
As blockchain's early adopters continue to push the boundaries of what it can deliver, it's clear that the EOS community is thinking big when it comes to empowering individuals and communities whilst also respecting and befriending nature's own genius for adaptation and transformation. Ultimately, the EOSIO movement shows that advances in tech can help to forge new standards and norms of ecological sensitivity, rather than contributing to our planet's woes.

Important Note: All material is provided subject to this important notice and you must familiarize yourself with its terms. The notice contains important information, limitations, and restrictions relating to our software, publications, trademarks, third-party resources and forward-looking statements. By accessing any of our material, you accept and agree to the terms of the notice.